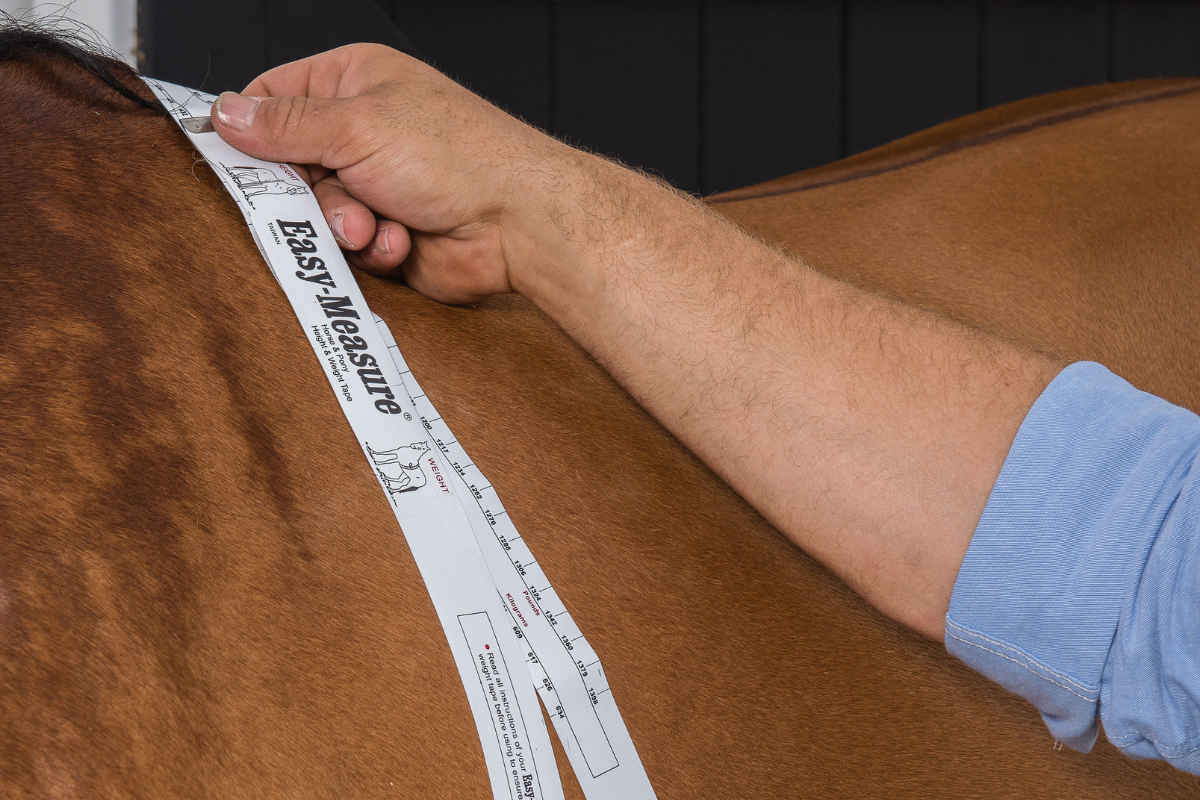 This is for all the horses with the cresty necks, fleshy backs and girthy middles--the ponies, minis, and easy keepers with metabolic issues--we see you, and we support you.
Give your horses a metabolic boost and support healthy inflammatory response with Metabarol® Pellets from Equithrive.

Metabarol is scientifically proven to help normalize insulin levels in horses as well aid in reducing inflammation and oxidative stress. Just one scoop of Metabarol delivers 1,000 mg of Resverasyn®, our proprietary resveratrol product that is purified and microencapsulated to significantly increase stability and bioavailability.

It's not only what's inside this product that matters, but what what is not. Metabarol Pellets are naturally low in NSC content and contain no added sugars or unhealthy fats. Just Resverasyn, resveratrol, beet pulp and flaxseed. Simple, effective, and highly palatable.

We could go on and on about the myriad benefits of Metabarol, but we prefer to let the results do the talking.
"I have seen dramatic declines in insulin and glucose levels, along with improved overall comfort of the horse, when Metabarol is administered." 
-Dr. Vern Dryden, DVM, CJF, Bur Oak Veterinary and Podiatry Services 
"Food is not love to a horse prone to EMS. Many breeds have a predisposition to Insulin Resistance or Equine Metabolic Syndrome. Metabarol is quite useful in managing these horses." 
-Dr. Peter Morresey, BVSc, MVM, MACVS, ACVIM, CVM, Rood and Riddle Equine Hospital 
"I have a mare with Equine Metabolic Syndrome who used to experience horrible flare ups of laminitis which were causing repeated and potentially permanent damage to her feet. This product, in combination with a strict diet, has produced incredible results and has literally saved my mare's life and future. In the past couple of years on the product she hasn't had a single laminitic episode, her issues with other systemic inflammation have disappeared, her weight has been easier to manage, and she's stayed consistently sound and comfortable. I'm back to riding her 3 days a week and she and I are both eternally grateful to Equithrive for this product. We can't live without it!"
- Dr. Angela Pelzel-McCluskey, DVM
 
"I purchased Metabarol pellets at the advice of my Vet for my 20 yr old saddle horse who had Cushings disease for about 2 yrs. He was a big, strong horse that had always been the dominant horse in the group. Watching him lose that dominance and strength was difficult. Metabarol gave him back a lot of his zest for living and improved his overall performance. I was amazed at the difference it made for his quality of life. It by no means cured him, but made his life more enjoyable. I would highly recommend this product for another horse and will use it again when needed." - Ann W.
"My TWH was diagnosed with laminitis and IR 4 years ago. I started her on Metabarol and her insulin/glucose ratio has remained in the compensated range and she has not had another episode of laminitis. Her hooves are in great shape and so is she!" - Michele J.

 
"My 18 year old Arab has metabolic issues, IR and Cushings. This was recommended by my vet. He is also on Prascend and Thro L. My picky eater loves it. He has been on Metabarol for 30 days and I have noticed improvement not only in his physical body - decreased fat pads and neck crest, and coat condition - but the brightness of his eye and his sweet outgoing personality is back! He hasn't been this happy in 2 years. He's definitely feeling good!" - Karen L.

"This is the second shipment and in one month I've already seen a difference in my recently diagnosed insulin 'dysregulated' mare! I'm really happy to see there is something to help keep her healthy. I believe in researching everything before I give it a try and I'm very impressed by the science and the results."
- Kathleen R.
"This product has been a life saver for our Mini. Stella is able to run with her larger buddies. And visit the Seniors at the nearby Assisted Living facility. Stella brings a smile to all who meet her. Thank you to the entire staff at Equitrive."
- Ron Vogel, APF
"This is so amazing! My boss's horse is about 28 years old and had cellulite on her rump and neck and a few other places and had foundered also. After using this for just 2 months she is looking great and feeling so much better. I would recommend using this on any horse that is over weight! It's wonderful!"
- Charlotte B.
Metacare™ from Equithrive
Our support extends beyond nutrition. To help our customers provide the best care possible for their "easy keepers" we offer a $50 rebate for blood testing with qualified purchases of Metabarol®.
Metabarol is available both in powder (US & CA) and pellet form (US only). 
Fine print: Metabarol is not a drug and should not be relied upon as a cure or preventative. Results may vary. Always consult your veterinarian regarding the best course of treatment and prevention for your horses.