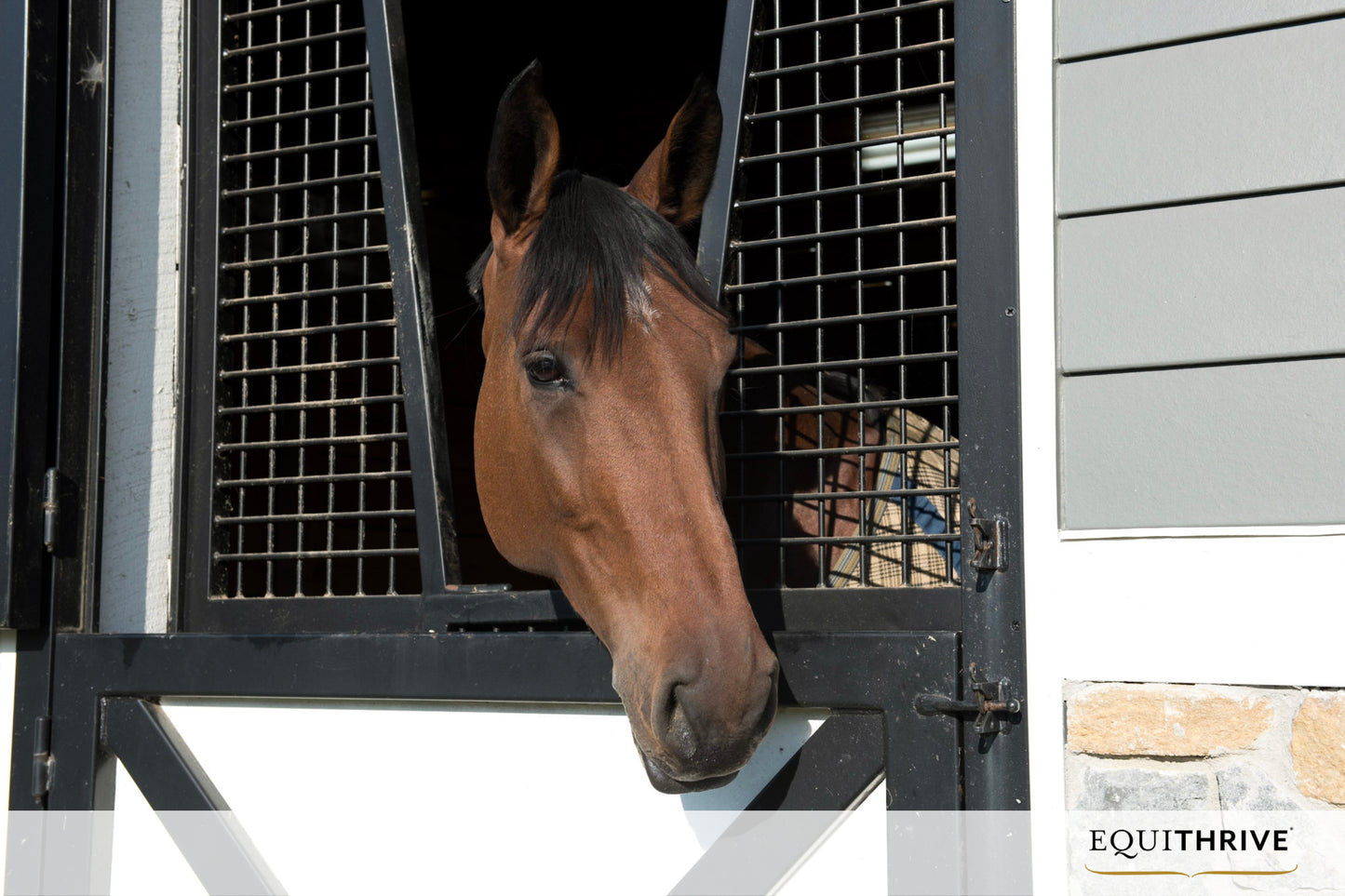 New year, new you! We say it every January...and February, and sometimes into March, but by the time spring rolls around, how new are we, really?
Resolutions may be helpful benchmarks for some, but certainly not horses. Most experts agree horses do not make new year's resolutions, as they lack both an understanding of the Gregorian calendar and the requisite social media accounts to proudly pronounce their annual aspirations. 
But maybe the experts are wrong...
"This is going to be a big year for me, I can feel it. Literally, I can feel this thing moving around insi--wait, did you say 'foals', or 'goals'?" 
"This year, I resolve to be a better partner for my human. No mind games, no pretending to be lame to get out of training. Behave for the farrier. Listen a little more, whinny a little less. Tolerate all her mistakes with class and dignity. So many mistakes…

I also vow to be more trusting. If you say it's good for me, then I suppose I will gobble it up without protest. Is that what you wanted to hear?"
"This is my first year as a stallion and oh boy, do I have a lot of goals on the books. 102 of them, to be exact." *wink*
"I think I'm finally starting to understand that the grass is not always greener on the other side...but it sure looks awfully lush and delicious from here. I may be resistant to insulin, but I am not resistant to your lies!"
Horse owners, may we propose a simple resolution?
Many issues related to horse health and performance are out of your hands. Nutrition is not. Feed well and be well in 2021!
Shall we thrive?