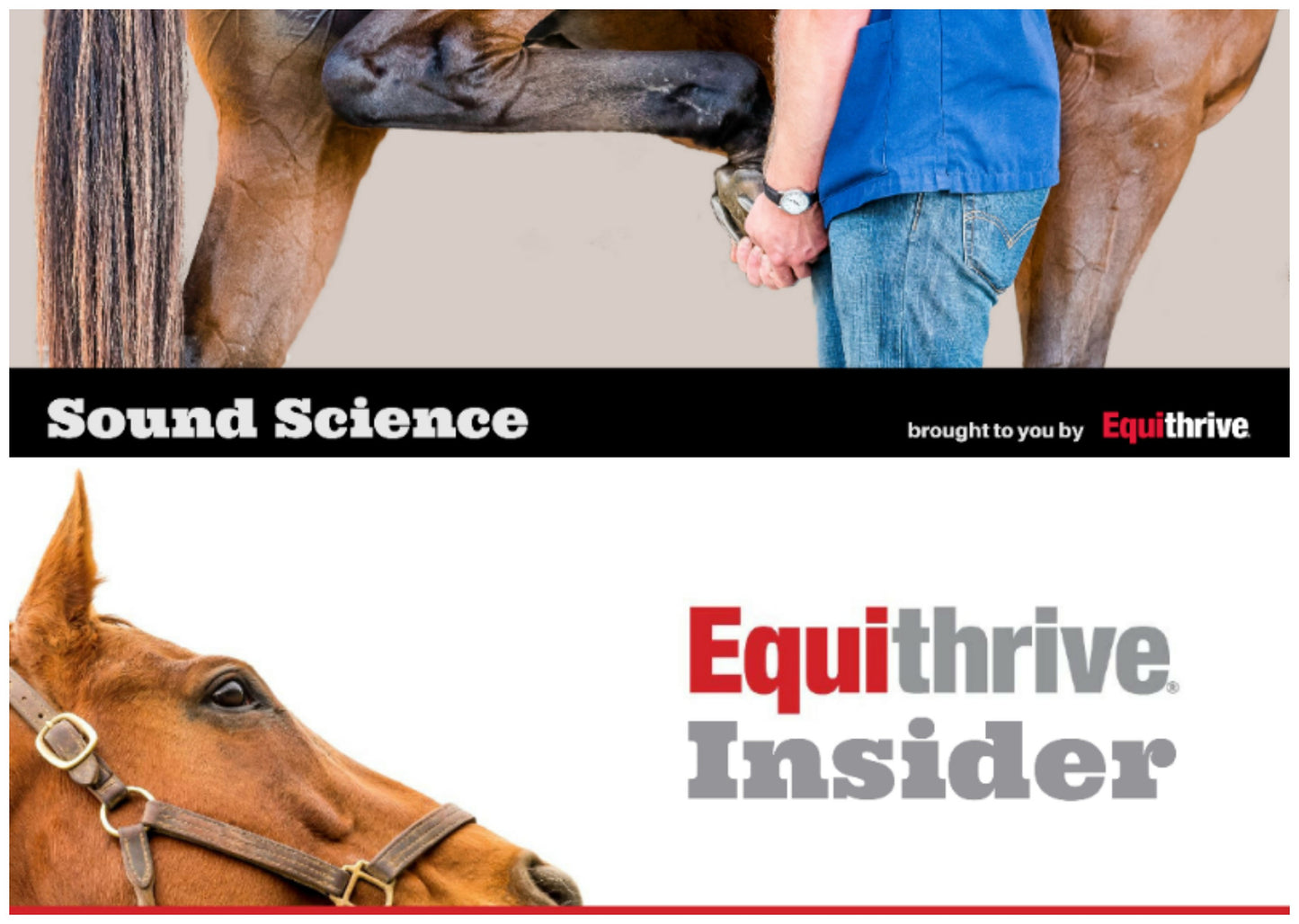 Lexington, KY - February 9, 2017- Biological Prospects, the developer of  Equithrive® Joint and Metaboral™, is launching a new email newsletter series that will offer free informative horse healthcare news, research, and  promotions via two publications. The publications are designed for caregivers, owners, veterinarians and anyone with an interest in equine health.
"Our company is research-based and we have a wealth of scientific and veterinary information available to share related to equine soundness, aging and metabolic topics. The digital newsletter format will provide health care in a brief, easy-to-read format, keeping readers informed on topics that impact their horses' daily lives. Our company also sponsors numerous horse shows around the country and we have an opportunity to share some fun giveaways with our subscribers," said Dr. Patrick Lawless, President of Biological Prospects.
Two distinctly different newsletters will rotate distribution to subscribers who sign up at
Equithrive.com
.
Sound Science
will contain equine healthcare information focused on equine lameness and metabolic-related topics. The articles will be in brief form including tips and facts, video, graphics, and question and answer formats.
The second e-newsletter, Equithrive Insider, will provide readers with news from inside the company, product information and special offers and discounts. Insider will also feature monthly random drawings from current subscribers. Prizes will include logoed caps and clothing, as well as posters and other horse show souvenirs, in addition to exclusive major prizes during the year.
About Equithrive®
Equithrive® is the pioneer in 
equine resveratrol therapy
. Resveratrol has become known to the public as the healthy ingredient in red wine. Equithrive® has developed a proprietary Resveratrol product (Resverasyn®) that has been proven in multiple university studies to reduce lameness, inflammation and oxidative stress in horses. Excessive inflammation plays a major role in arthritis and in Equine Metabolic Syndrome (EMS). The company developed Equithrive® Joint to support healthy joint function in horses during aging, training and competition. Metabarol™ contains a higher dose of Resverasyn® and has been demonstrated to reduce insulin levels in EMS horses that are prone to foundering.
Veterinarians across the United States now routinely recommend Equithrive® Joint and Metabarol™ to support joint health and metabolic function in equine athletes and in older horses. Equithrive® is the global leader in Resveratrol therapy for horses. For more information about Equithrive®, please visit 
equithrive.com
 or call 866-721-1412.